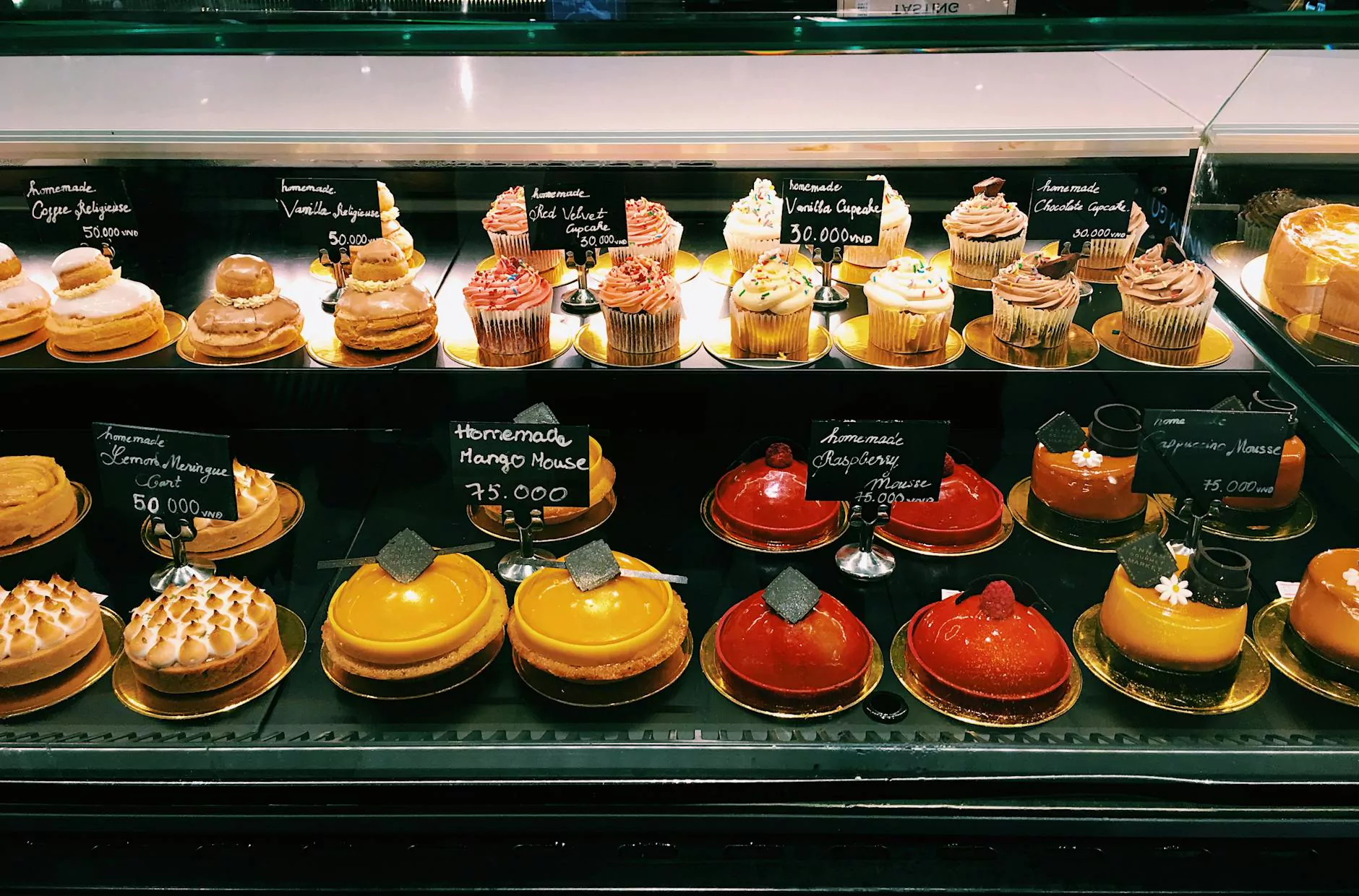 Why Choose Raw Codex for Your Digital Marketing Needs?
Raw Codex is a leading digital marketing agency based in Sugar Land, Texas, specializing in delivering top-notch SEO and high-end copywriting services. With our expertise and data-driven approach, we can help your business succeed and outrank your competitors in the online landscape.
The Power of Effective SEO
In today's digital age, having a strong online presence is crucial for the success of businesses. Search engine optimization (SEO) plays a pivotal role in driving organic traffic to your website and improving your search engine rankings. At Raw Codex, we understand the intricacies of SEO and utilize proven strategies to optimize your website and boost its visibility.
Our team of SEO experts stays up-to-date with the latest industry trends and algorithms to ensure your website is always in line with the best practices. We conduct comprehensive keyword research to identify the most relevant and high-performing keywords for your business, helping you rank higher and attract qualified leads.
Cutting-Edge Copywriting That Converts
When it comes to online marketing, content is king. At Raw Codex, we have a team of skilled copywriters who excel at creating compelling and persuasive content that engages your target audience. We develop unique and captivating copy that resonates with your brand, conveying your message effectively and driving conversions.
Our copywriters are well-versed in crafting SEO-friendly content that strikes the perfect balance between creativity and optimization. They understand the significance of incorporating relevant keywords naturally, ensuring your website ranks well while maintaining a seamless reading experience for your visitors.
A Comprehensive Range of Services
At Raw Codex, we offer a comprehensive suite of digital marketing services tailored to meet your specific needs:
SEO: Our expert SEO services encompass keyword research, on-page optimization, link building, content creation, and more.
Copywriting: We provide high-quality copywriting for websites, blogs, social media, email marketing, and other digital platforms.
Social Media Marketing: We help you leverage the power of social media to connect with your audience, build brand awareness, and drive engagement.
Pay-Per-Click (PPC) Advertising: Our PPC advertising campaigns are designed to maximize your ROI and generate targeted traffic to your website.
Website Design and Development: We create visually stunning and user-friendly websites that deliver a seamless browsing experience.
The Raw Codex Advantage
When you choose Raw Codex as your digital marketing partner, you benefit from:
Experience: With years of experience in the industry, we have refined our strategies and honed our skills to deliver exceptional results.
Customized Approach: We understand that every business is unique, which is why we tailor our services to align with your specific goals and objectives.
Data-Driven Insights: Our team relies on data and analytics to drive informed decisions and optimize your digital marketing efforts.
Transparent Communication: We believe in open and honest communication, keeping you updated every step of the way and providing detailed reports on campaign performance.
Exceptional Customer Service: We prioritize customer satisfaction and are committed to delivering a seamless and pleasant experience throughout our partnership.
Get Started with Raw Codex Today
If you're ready to take your digital marketing to new heights, Raw Codex is here to help. As a leading digital marketing agency servicing Sugar Land, Texas, we have the expertise, tools, and passion to transform your online presence and drive sustainable growth for your business.
Contact us today to discuss your goals and let us create a tailored digital marketing strategy that will set you apart from the competition. Your success is our success!