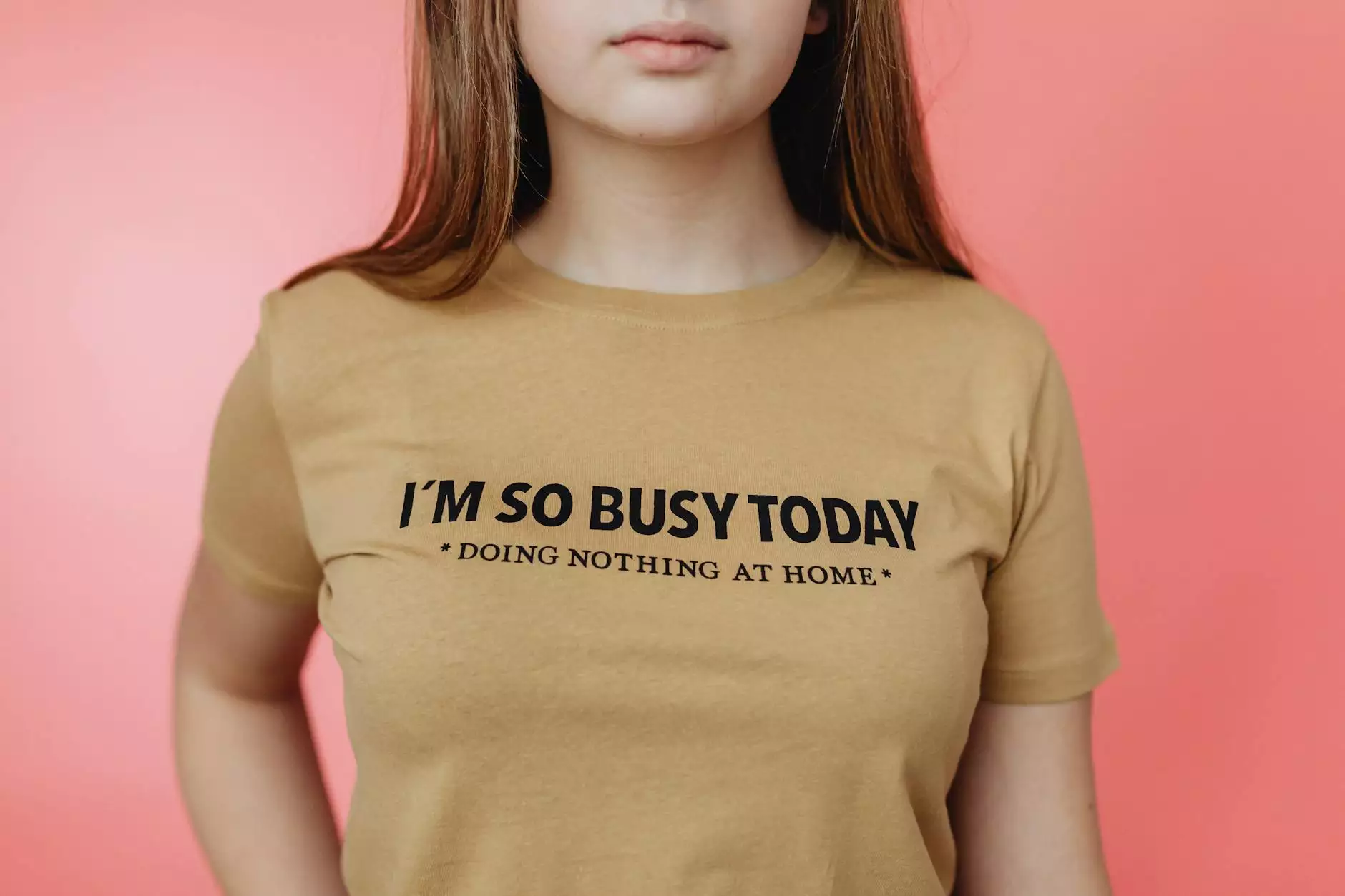 Are you looking for professional and high-quality T-shirt printing services in Fort Worth? Look no further! Raw Codex is here to meet all your printing needs with precision, creativity, and unmatched expertise. Our state-of-the-art printing facility, combined with our team of experienced professionals, ensures that your T-shirt designs come to life in the most vibrant and visually appealing way possible.
Why Choose Raw Codex?
Raw Codex is a leading provider of T-shirt printing services in Fort Worth, offering a range of customization options to suit your unique style and preferences. Here are some reasons why we stand out from the rest:
1. Quality Printing
At Raw Codex, we understand the importance of delivering top-notch print quality. Our advanced printing technology and premium ink ensure that your designs are accurately reproduced with exceptional clarity and color accuracy. Whether it's a complex illustration, a striking logo, or a memorable slogan, we guarantee impressive results that will exceed your expectations.
2. Extensive Design Options
With Raw Codex, you have endless possibilities when it comes to designing your T-shirts. Our design experts are well-versed in the latest trends and techniques, allowing us to bring your vision to life. From screen printing to embroidery, we offer a variety of customization options to suit your specific needs. You can choose from a wide range of colors, fonts, and materials to create truly unique and eye-catching designs that make a statement.
3. Quick Turnaround Times
Need your T-shirts printed within a tight deadline? We've got you covered. At Raw Codex, we understand that time is of the essence, which is why we strive to provide fast and efficient services without compromising on quality. Our streamlined printing process allows us to deliver your orders with remarkable speed. Whether you need a small batch or a large quantity, we ensure timely delivery without any compromise on the quality of our work.
4. Competitive Pricing
Raw Codex believes that high-quality printing should be affordable and accessible to everyone. We offer competitive pricing packages that cater to various budgets. Our transparent pricing structure ensures that you know exactly what you're paying for, with no hidden costs or surprises. We believe in delivering value for money, providing exceptional quality at a price that won't break the bank.
Get a Quote Today!
Ready to bring your T-shirt designs to life? Get a quote from Raw Codex today! Our team of friendly professionals is ready to assist you and provide expert advice on the best printing options for your specific requirements. Whether you're a small business owner, event organizer, or simply looking to create custom T-shirts for personal use, we have the expertise and resources to make your vision a reality.
Contact us today to learn more about our T-shirt printing services in Fort Worth. We look forward to working with you and delivering exceptional results that showcase your unique style and creativity.
Raw Codex - Your Trusted Printing Partner
Raw Codex is a leading name in the printing industry, specializing in T-shirt printing, promotional products, and more. We take pride in our ability to deliver outstanding results that exceed our clients' expectations. With our commitment to quality, customization, and customer satisfaction, we have become the go-to choice for businesses and individuals in Fort Worth and beyond. Discover the Raw Codex difference and experience the finest in T-shirt printing today!